Life Unexpected Season Finale Review: "Love Unexpected"
at .
Life Unexpected wrapped up its first season and were we the only ones yelling at the TV asking, Why?!
We learned last week that Baze has genuine feelings for Cate, but instead of telling her the truth when he finally had the chance, he lies to her face and tells her he doesn't love her!
WTF Mate!
Why do you think he was so scared to man up to his feelings for her?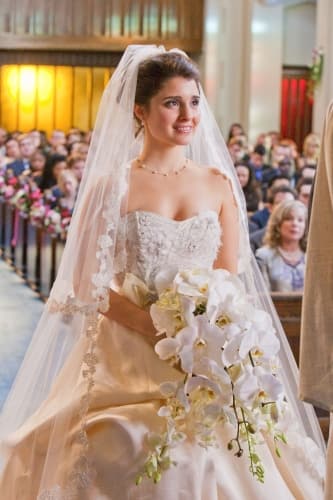 This whole love triangle has our heads spinning. One minute we think Cate and Baze are destined to be together, then the next minute we really believe that Ryan is who she should be with.
In "Love Unexpected", Lux had a good point saying that Baze had his opportunity and chose not to use it. Ryan has proved time and time again how much he loves Cate - even telling Lux it is basically up to her whether they get married or not.
But, like most people - we rule with our hearts and not our heads. There is just something so electric brewing between Cate and Baze that we can't deny. Now that she is a spoken for lady, do you think she will ever cheat again on Ryan with Baze? We hope not!
How amazing was it for the first couple minutes of the show to see Lux, Baze, and Cate unite together as one family? We really got teary eyed looking at that picture. Ryan was right, what kid doesn't want their parents together? It would seem like everything Lux has hoped for in her life has come true - except this one tiny detail. At least, she has a new amazing step-dad.
Where was Cate's sister the entire show? We don't understand what kind of cold/food poisoning would keep you away from your only sister getting married. We found that to be quite odd.
What did you make out of last night's season finale episode? Was it everything you hoped it to be? We were a little disappointed, but don't get us wrong - we LOVE this show and hope it makes its way back for a second season!
Follow the jump to see our favorite Life Unexpected quotes from the season finale!
Baze's father: If you love Cate - tell her. | permalink
Lux: You're not twisted - you are just like me. Holding onto a fantasy that doesn't exist. | permalink
Math: If you love Cate, let her be happy. | permalink
Cate: To the three of us -
Lux: To family. | permalink
Cate: A toast to bong lamps. | permalink