On March 5, The Ghost Whisperer will air its 100th episode.
Titled "Implosion," the installment is also unique because Jennifer Love Hewitt directed it. The story revolves around a ghost who is aware of a hidden munitions dump with unexploded bombs. He confides in Melinda that one of those weapons is missing...
... someone will lose his/her life as a result.
Bruce Davison guest stars on the episode and is seen below in one of a few photos from the "Implosion."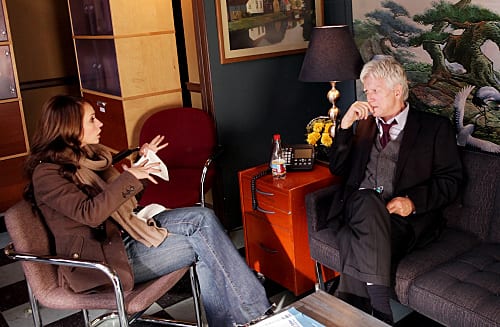 Below, you can check out the official CBS promo for the episode.
[video url="http://www.tvfanatic.com/videos/implosion-promo/" title="Implosion Promo"] [/video]
Matt Richenthal is the Editor in Chief of TV Fanatic. Follow him on Twitter and on Google+.