Shiri Appleby Interview: What's Ahead on Life Unexpected?
Matt Richenthal at .
As Cate on Life Unexpected, Shiri Appleby says she's landed her dream role.
In a new interview with TV Guide, the actress speaks on her character's love triangle, as well as what viewers can expect on the rest of season one...
On Cate/Baze/Ryan: "She's got such an interesting triangle on her hands. Does she choose the guy that's calm and stable and sort of the voice of reason? And with the other one, the question is, is it possible to find your soul mate and do you really find him at winter formal having sex in the back of a minivan? I think the whole season she struggles."
On upcoming Life Unexpected spoilers, developments: "Lux has a lot of anger toward Cate that she led the life that she did, and Cate feels a lot of guilt and remorse about that, so they go through a whole roller coaster of emotions about that together."
On Cate's family: "Later in the season we meet my father, my mom's been married five times, my sister and I have this weird competitive thing, and as the season goes on you realize that Cate just totally shut down the day that she had to give Lux up for adoption."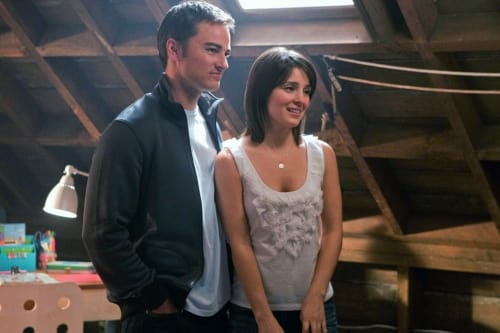 Matt Richenthal is the Editor in Chief of TV Fanatic. Follow him on Twitter and on Google+.