As Gaius Baltar on Battlestar Galactica, James Callis was an intriguing, mysterious figure.
It now sounds like he'll play a similar role on FlashForward.
Callis has landed a major role on the ABC drama. He'll come aboard for several episodes at this spring, Jessika Borsiczky told SCI FI Wire in a new interview.
"When I watched Battlestar, every time he wasn't in a scene I couldn't wait for him to come back," the producer said. "And I really wanted to have an opportunity to work with him. Since the show was ordered, we've been excited to work with him. And I so just cast him in our show. He's playing a big role in some of the final episodes this season, and it was for that very reason."
Borsiczky describes Callis' character as "really exciting" and "unusual." He'll be involved in "some of Olivia's journey."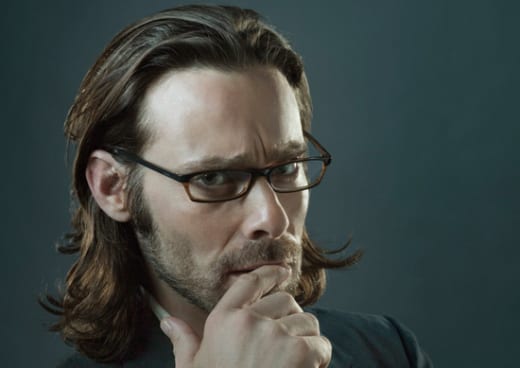 FlashForward returns on March 18. Two days prior, ABC will air a clip show and try to catch viewers up on what's happened on the series so far.
After that, the network will air 13 consecutive installments of the drama. You can review the developments that have aired so far in our Flashforward episode guide section.
Matt Richenthal is the Editor in Chief of TV Fanatic. Follow him on Twitter and on Google+.