NCIS: Los Angeles has just picked up for a second season - and with that vote of confidence from CBS, the freshman procedural is ready to elevate its game.
That's according to executive producer Shane Brennan.
"It has a very, very good pedigree," jokes Brennan of the NCIS spinoff, before adding "Everyone's fear was that NCIS: LA would be just a clone, and it's not."
To date, NCIS: Los Angeles has regularly retained a massive portion of NCIS' lead-in audience, averaging 17 million total viewers. Even opposite American Idol's season premiere last week, Chris O'Donnell, LL Cool J and company drew nearly 16 million.
Now that it has established a distinct cast and rhythm from the original and gained a following, NCIS: Los Angeles is ready to provide us with bigger twists.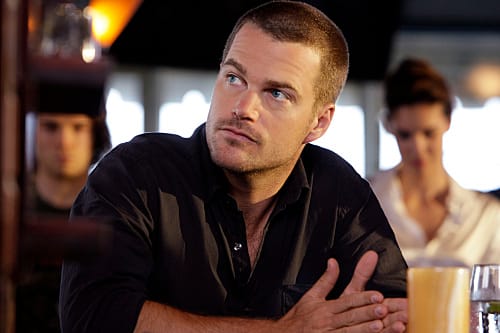 Just last week, the show provided us a rare peek inside the thus-far mysterious background of agent / undercover specialist G. Callen (played by O'Donnell).
"For anyone who's interested in finding out more about him, that's a real treat," Brennan says of that glimpse at a "revealing and romantic slice" of Callen.
That's just the beginning, however: "The other big thing that's coming up is a pretty shocking episode that will leave audiences with a big question mark."
For now, Brennan will not share other details on the incoming bombshell other than to note that the storyline is "something I'm personally very proud of."
The arc will kick off soon, building up to the season finale: "This story is surprising," Brennan says, "but at the same time it's very emotional and moving."
Any theories on what this NCIS: LA story line might entail?
Steve Marsi is the Managing Editor of TV Fanatic. Follow him on Google+ or email him here.