NCIS: Los Angeles Round Table: "Past Lives"
Steve Marsi at .
We broke down "Past Lives" for you earlier. Now our staff is venturing deeper into last night's NCIS: Los Angeles in our staff's weekly Round Table discussion ...
1. What was your favorite moment from last night?

The Barnacle: When Kensi visited jail the second time in that top, obviously!
Dr. Shepherd: Callen's face when he realized he could be the father of Kristen's child. Try as he did, he couldn't mask this rare moment of vulnerability.
M.L. House: Has to be a tie between anytime Hetty is on screen, or anytime Sam tried to walk the line between partner and friend to "lone wolf" Callen.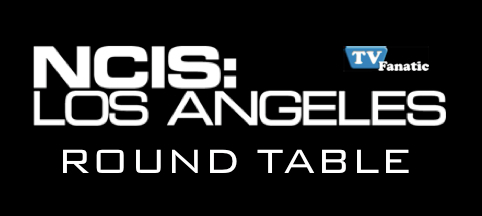 2. Was last night's plot too transparent?

M.L. House: Both too transparent and too complicated, oddly enough. All three suspects died, leaving only one possible killer - Corby. At the same time, how exactly Corbyt came to be in possession of the money was somewhat glossed over.
Dr. Shepherd: I thought it was typically strong and well-paced. The element of Callen going deep cover on us while also revealing his past was a great wrinkle.
The Barnacle: It was a somewhat transparent episode in a sense, but the real mystery was (and always is) Callen. Within the framework of the episode unfolding at present, we got to see more of what Jason Tedrow was up to four years ago.
3. Did Callen cross the line?

The Barnacle: Yes. There would have been other ways for his alias, Tedrow, to earn the trust of Donnelly than get involved with his sister. That's just an excuse.
M.L. House: Yes and no. Ultimately, it ended fine, but perhaps Hetty said it best when she observed that the master of disguise "liked being Jason best of all."
Dr. Shepherd: No. He may have a letter for a first name, but G is human. Just because he was working a case undercover doesn't mean he has no feelings.
Steve Marsi is the Managing Editor of TV Fanatic. Follow him on Google+ or email him here.