Considering the faltering ratings of both The Jay Leno Show and The Tonight Show, NBC has to make some change.
And that doesn't appear to be good news for Conan O'Brien fans.
While the network won't confirm the move, multiple sources are reporting that Leno's 10 p.m. talk show will take a break on February 1. It will then return after the Olympics... in its original 11:30 p.m. slot.
What does this mean for O'Brien? It's unclear. For, a NBC rep has simply told celebrity gossip site TMZ:
"Jay Leno is one of the most compelling entertainers in the world today. As we have said all along, Jay's show has performed exactly as we anticipated on the network. It has, however, presented some issues for our affiliates. Both Jay and the show are committed to working closely with them to find ways to improve the performance."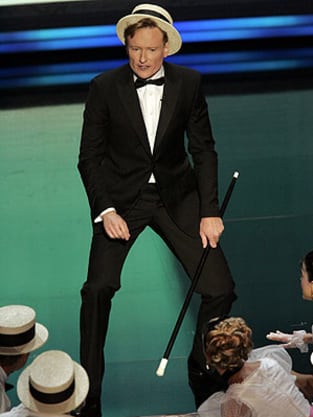 ARE YOU ON TEAM JAY OR TEAM CONAN?
UPDATE: NBC Chairman Jeff Gaspin has now said: "I can confirm, starting Feb. 12, The Jay Leno Show will no longer air at 10 p.m."
He says his goal is to move Leno to 11:35, air him for a half hour and follow that series with Conan at 12:05 a.m. What a mess.
Matt Richenthal is the Editor in Chief of TV Fanatic. Follow him on Twitter and on Google+.