While Community and 30 Rock both return with new episodes this week, fans must wait until January 21 for a new episode of The Office.
Fortunately, NBC has given viewers a couple of exciting teases to consider as they await new installments of the funniest show on TV.
First, Kathy Bates will join the cast on February 4. The Oscar winner will recur on the series as the  CEO of the company that purchases Dunder Mifflin.
"She's a larger-than-life character," producer Greg Daniels Daniels told reporters this weekend. "She has two giant Great Danes that accompany her when she first visits the office."
Also, Pam's pregnancy will be the focus of a two-part episode that airs on March 4 and 11.
"It's big," said Daniels. "Part of the concept of it is that Pam is trying to hold the baby in until after midnight so she can get the maximum time in the hospital because of the HMO. So she's trying to keep the baby in while she's at work. She pushes it maybe too far."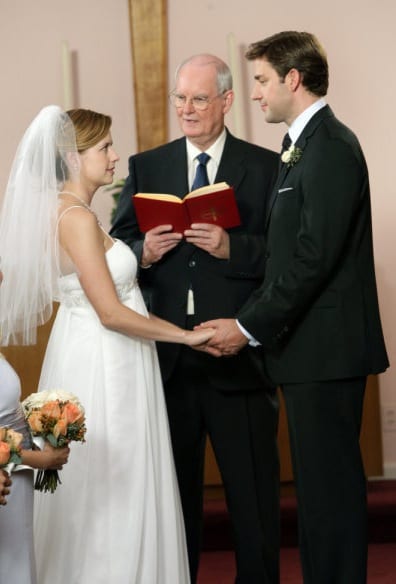 For Pam and Jim, first came love; then came marriage; then, in early March, will come a child in a baby carriage.
Matt Richenthal is the Editor in Chief of TV Fanatic. Follow him on Twitter and on Google+.