Troubling news, Wemma fans:
In an interview with TV Guide Magazine, Glee creator Ryan Murphy didn't make it sound like the burgeoning new couple of Will and Emma will be sailing off into the adorable sunset any time soon.
"I think the two characters of Will and Emma are two people that audiences root to be together. So of course it's my job to keep them apart," he said.
How might he do that? By incorporating more of Jessalyn Gilsig as Will's unstable wife, Terri.
"We're writing new stuff for Jessalyn that's unexpected and good," he said. "I think people didn't like the hysterical pregnancy story, but I liked it. She's amazing, and Jessalyn and I would say, 'every show needs a really good villain.'"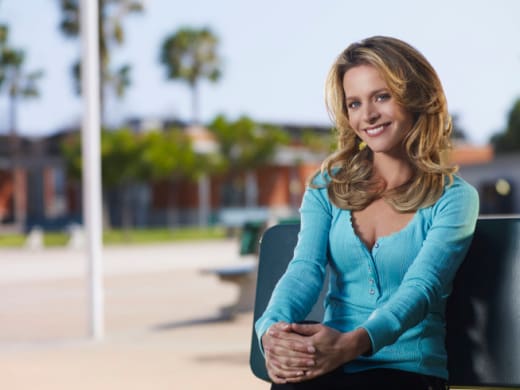 We agree. Gilsig is a great addition to the Glee cast. But the show needs to give viewers a better reason why Will might be with Terri, especially compared to the clear chemistry he shares with Emma.
When it comes to series music, Murphy added that spring episodes will feature an average of eight songs per hour. That's approximately double what the show delivered in the first half of the season.
It almost makes up for this disturbing news about Wemma's future.
Matt Richenthal is the Editor in Chief of TV Fanatic. Follow him on Twitter and on Google+.