December 2009 News Archive (Page 9)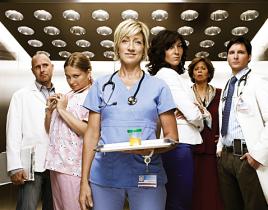 Showtime has released a new promotional photo for season two of Nurse Jackie. Two things stand out in it: The absence of Haaz Sleiman, whose been dropped f...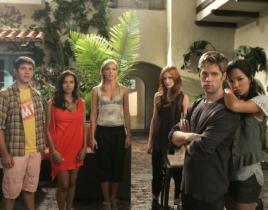 We must face the sad truth: every single primetime show is on hiatus until 2010. Before the calendar turns, however, let's take a look back. So far, the TV...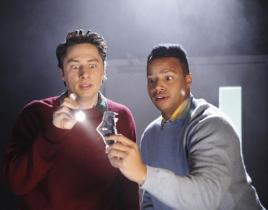 Oh J.D. said it best this week on Scrubs during his last day of teaching: Turk: It's your last day of teaching, what do you want to do? J.D.: I don't know,...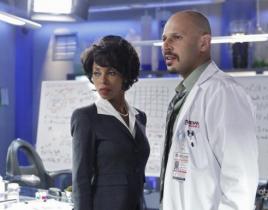 On this week's episode of Better Off Ted, Linda stepped out of her product-testing shell and actually present her own idea of a scented light bulb, trumpin...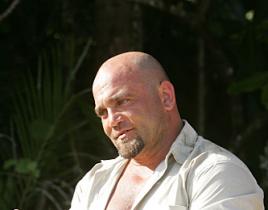 To the chagrin of many Survivor enthusiasts, Natalie White walked away with this season's grand prize. How did TV Fanatic's loyal Survivor watcher feel abo...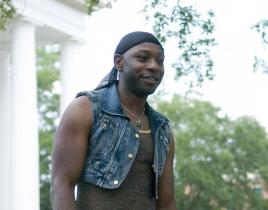 It's about time Lafayette settled down. The sassy short-order cook on True Blood, who has exchanged sexual favors for V in the past, will find a man that a...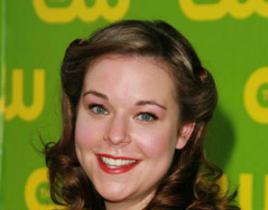 A major character might be leaving Big Love, but a fan favorite will be returning. Sources confirm that Tina Majorino - beloved from roles in Veronica Mars...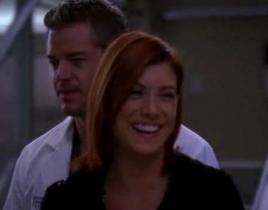 We knew it was coming, but thanks to Michael Ausiello of EW, now we've got video! Addison returns to her former place of employment in a crossover January ...
The new year is practically upon us and Grey's Anatomy gossip is heating up. What's the latest on MerDer, and "explosive" developments with Cristina and Ow...
We now pause from your regularly scheduled Serenate and Jenny news for this note on another Gossip Girl couple ready to heat up in 2010. There was this fun...