The worst part about Christmas and New Year's? No new Fringe episodes until 2010.
But after the last champagne cork is popped, and the final hangover is alleviated, the Fox drama will return on January 14 with an installment titled "Edina City Limits."
During this hour, Walter, Peter and Olivia investigate a case in a small, secluded town. Once there, Olivia runs into an old friend and... well, we can't tell you everything about it.
But we can promise to review the episode, as always, and to publish a few photos from it below. Click on each for a larger version...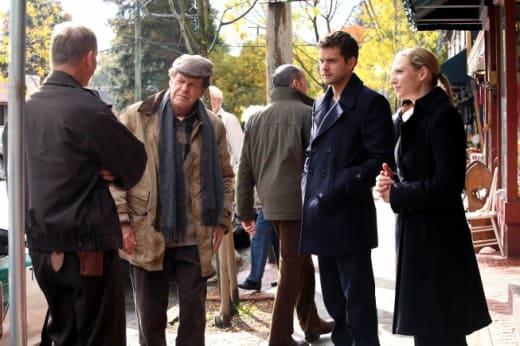 ** Programming note: Fringe will actually air a never-seen-before season one episode on January 11.
** Another note: Sources say Fox has changed this episode title to "Johari Window."
Matt Richenthal is the Editor in Chief of TV Fanatic. Follow him on Twitter and on Google+.