Known for his power at the plate, New York Yankees outfielder Nick Swisher will soon try to knock a guest-starring gig on a popular sitcom out of the park.
The World Series champion will take a swing at comedy in early 2010, as he appears on an episode of How I Met Your Mother. Swisher will show up as himself, dropping by MacLaren's bar and creating a problem for Barney because all the women swoon over the athlete.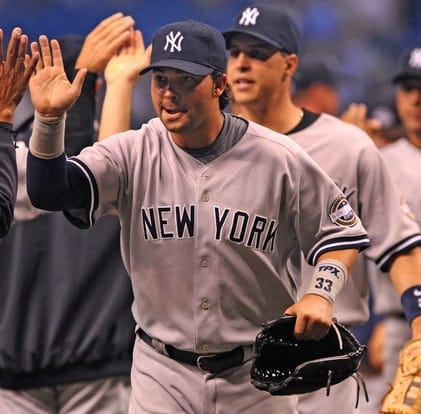 In real life, the woman in Swisher's life is likely responsible for landing him this role: he's been linked to actress Joanna Garcia, who guest-starred on the show this season as Maggie, a girl Ted crushed on in college.
Swisher's episode is tentatively scheduled to air February 1.
Matt Richenthal is the Editor in Chief of TV Fanatic. Follow him on Twitter and on Google+.