If many fans aren't feeling the same love for the Upper East Siders this year, the creative powers behind Gossip Girl are well aware, according to E! Online.
"They're bringing back the OMG," an insider reports.
How will they do that? Well, we already known John Robert Burke (Bart Bass) will be coming back to Gossip Girl, and that "he'll be a ghost" of some kind.
Here's where it gets interesting, however. It turns out Chuck may have a "dead" parent who might not be so dead. You thinking what we're thinking?
"There's a huge storyline later this season that is going to blow you away," promises a source. "And it involves Chuck, Jack Bass and Chuck's mother."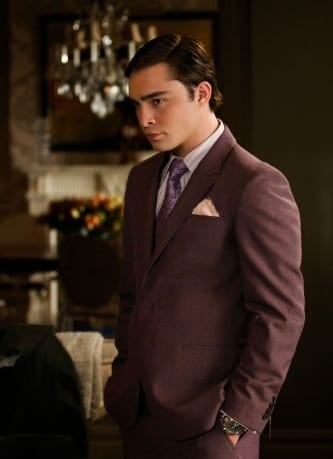 Will we meet the woman who brought Chuck into the world?
Also making a comeback? Serena's father. Says the source:
"We will see him this season. But he hasn't been cast yet."
Whoever it is, he's going to bring with him another major story arc and trouble for Rufus Humphrey. Meanwhile, you can expect Chair to heat up again.
As for Olivia (Hilary Duff), she is officially off the series for good, leaving Dan all by his lonesome to get together with BFF (with benefits) Vanessa.
Finally, long-held feelings Nate has had for Serena (don't forget the drama that started the series) will add deep emotion to their upcoming pairing.
Thoughts? Criticism? Happiness? Comment away!
Steve Marsi is the Managing Editor of TV Fanatic. Follow him on Google+ or email him here.