Will Dollhouse fans finally get the hook-up they've been waiting for?
It sounds that way, according to star Tahmoh Penikett.
"I think it's safe to say you're going to see [a kiss] soon," he told E! News of his character, Paul Ballard, and Eliza Dushku's Echo.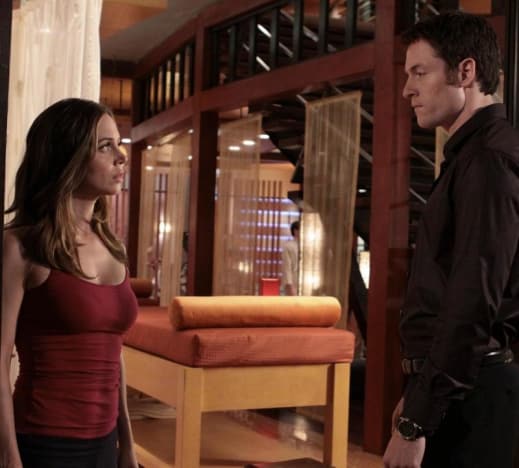 Regarding his overall relationship with the Dollhouse, the actor added:
"Paul has to drink the Dollhouse Kool-Aid for a bit—I don't know if he's going to continue doing it though. I think you'll see, over the next couple of episodes, that he's having more and more issues working for the company, but he's kind of stuck in that position right now."
Matt Richenthal is the Editor in Chief of TV Fanatic. Follow him on Twitter and on Google+.