An Exclusive Interview with Supernatural Star Jim Beaver
Matt Richenthal at .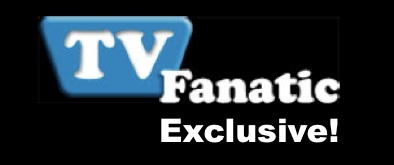 Supernatural fans know Jim Beaver as Bobby.
But the veteran actor has appeared on a slew of well-reviewed, popular shows, from classics such as The West Wing to current hits such as Big Love.
In an exclusive interview with TV Fanatic, the affable actor talked about his long career, while hyping an upcoming episode of Supernatural he describes as "one of the most memorable we've ever had..."
TV Fanatic: Talk about the evolution of Bobby as a character on Supernatural.
Beaver: When I first shot the finale of season one, nobody said anything about this being a recurring character. But I was very pleased to come back for a second episode - Deadwood was coming to an end and I was concerned about my next job - and, by the third episode, we all began thinking Bobby could be an integral part of the show.
TV Fanatic: You have a long, impressive resume. Is there any role that stands out that Supernatural fans might not be aware of?
Beaver: Deadwood was a high point in my career in several ways, but most fans know about that. My first series was actually a sitcom called Thunder Alley. It aired for a couple years and I played the village idiot... a major departure from Bobby.
TV Fanatic: We loved Harper's Island and have to ask: Did the cast know who was getting killed off each week?
Beaver: We knew when we got each script, which was three or four days before shooting an episode. More than that, though, none of us knew if we were guilty or innocent, which was weird to play. It was a lot of fun, but there's a fine line to acting for a role when you have no idea if you're a killer.
TV Fanatic: Back to Supernatural. What's it like working with Jared Padalecki and Jensen Ackles?
Beaver: Who?!? [Laughs.] They are just lovely guys to work with. There's a warm feeling every time I show up on the set. They're fun, funny... have good hearts.
It's really not always the case where you have two young, handsome leads that turn out to be great guys, too.
TV Fanatic: What's it like on set?
Beaver: Honestly, if you take away the Apocalyptic angst afflicting these two, Sam and Dean are an awful lot like Jared and Jensen. There's a lot of banter, a lot of fun at one another's expense, in front of the camera and behind it with the crew.
TV Fanatic: Will this be the show's final season?
Beaver: This is nothing but a guess, but I have a gut feeling we'll be back. I don't know all the issues at play. It's just a sneaking hunch.
TV Fanatic: Can you give us any Supernatural spoilers?
Beaver: Episode 10 very powerful. It's one of most memorable episodes we've ever had. It has its share of humor, along with a dark disturbing element - and fans will be talking about it for a long time.
Matt Richenthal is the Editor in Chief of TV Fanatic. Follow him on Twitter and on Google+.