Eastwick Photos from Series Premiere
at . Comments
In Eastwick, a small New England town, three very different women find themselves magically drawn together by an unidentifiable force; also known as Darryl Van Horne.
Rebecca Romijn stars as Roxie Trorcoletti, a local artist who is on a mission to find "that mysteriously dangerously sexy guy." Lindsay Price plays Joanna Frankel, a shy and overlooked reporter hoping desperately to be able to speak up for herself and get what she is truly after and Jamie Ray Newman stars as Kat Gardener, a tired and overworked mom who wishes that someone, for once, would take care of her.
All are wishing for something different, but each of these women want life as they know it to change.
And that's precisely what begins to happen once a mysteriously, sexy new man moves into their quiet town. Be careful for what you wish for because sometimes it is exactly what you will get.
Click on the photos below to enlarge shots from the series premiere.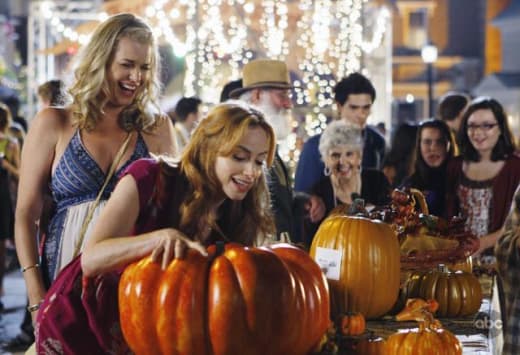 ** Update: Our mistake. These photos are from Eastwick's second episode.