Supernatural creator Eric Kripke has a lot to say about the new season of his CW hit.
As the series enters its fifth (and possibly final) season, Kripke spoke to Entertainment Weekly's Michael Ausiello this week. What will the fresh batch of episode be about?
"[We'll build up] Sam and Dean back up in a way that makes them older, sadder, wiser, and, ultimately, stronger," he told the magazine. "It's funny, we've been feeling in many ways that this is the most optimistic season of Supernatural we've ever done. Because even though the exterior circumstances are a massive cluster f–k, internally, the boys aren't tearing each other apart every episode. It's more like, 'Hey, maybe we'll lose, but, dammit, let's go down swinging.'"
Supernatural premieres TONIGHT on The CW.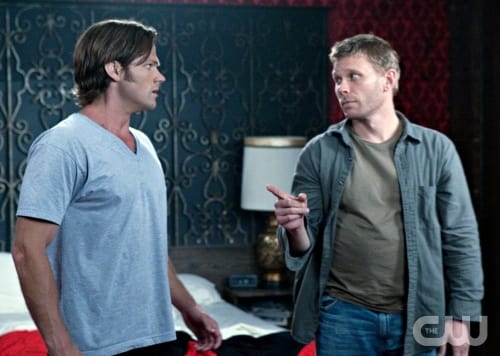 Matt Richenthal is the Editor in Chief of TV Fanatic. Follow him on Twitter and on Google+.