Lori Loughlin: 90210 Will Explode This Year!
The countdown to season two of 90210 is on!
In an interview with In Touch Weekly, star Lori Loughlin couldn't stop gushing about the returning CW series.
"The show is going to explode this year! The stories are just amazing," said the actress that plays Debbie Wilson, adding that her TV daughter will deal with the ramification of May's hit-and-run.
"Annie is going to be battling with a terrible secret, and she really becomes an outcast. She's going to be rebellious and disconnected from her family."
She also might be dealing with a naked photo scandal, as previous spoilers have reported.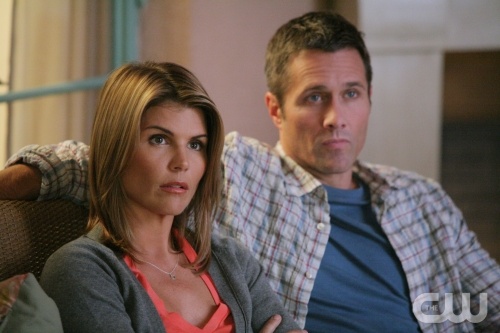 As for the rumored affair between Kelly and Harry, Loughlin hinted that it may actually come to fruition:
"There are going to be challenges in the marriage. There is even going to be a love triangle!"
Matt Richenthal is the Editor in Chief of TV Fanatic. Follow him on Twitter and on Google+.
More 90210 News
More From Around the Web