It was subtle, but it was made clear: John Cooper, the veteran office played by Michael Cudlitz on Southland, is gay.
The series hinted at this fact by simply showing the cop drinking a beer at a bar filled with men during the conclusion of a season one episode.
But Cudlitz told TV Guide Magazine's William Keck that more will be revealed about his character this fall.
"We're going to find out a lot very soon about John Cooper's past, present and future," the actor said. "But his sexuality won't be forced on viewers. That's not what the show's about."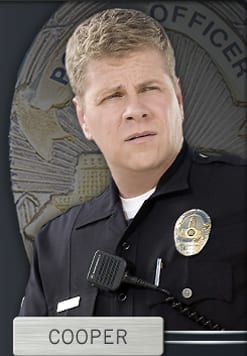 Will anyone have a problem with Cooper as a homosexual? Yes, but it's "not someone we've already been introduced to. It's going to be somebody new we come in contact with," Cudlitz said.
Moreover, the drama - which moves to Friday nights on NBC - will feature a few members of Cooper's extended family. Sounds like one of them will be the homophobe in question.
Matt Richenthal is the Editor in Chief of TV Fanatic. Follow him on Twitter and on Google+.