Guiding Light may find a new home after it gets booted off CBS in the fall.
But Crystal Chappell won't be moving along with it; the actress has found a new home.
Chappell  is returning to Days of Our Lives as Carly Manning, a role she played in the early 1990s.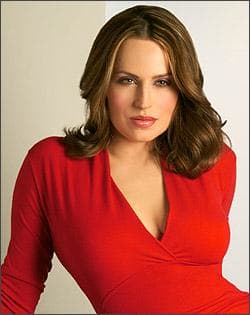 Crystal spoke to TV Guide Magazine about the big switch:
It's been 16 years since I played Carly and she is probably a very different person now. It's an opportunity to go back and reestablish something, and at the same time reinvent it. I look back at Days as an experience that was lovely and romantic but also, because it was my first big job, the whole thing was overwhelming, actually.
I'm older and wiser now and I'm looking forward to going back and giving it another shot. This happened so quickly that I'm reeling. My head and my heart are still with GL right now. I 'm still here! We're shooting until the first week of August. The day the Days deal was finalized was the day of our last cast photo at GL, so it was kind of weird. And of course I couldn't say anything about the new job.
Matt Richenthal is the Editor in Chief of TV Fanatic. Follow him on Twitter and on Google+.