Will Dollhouse see a second season? Fans are certainly hoping so.
While creator Joss Whedon offered no further insight on renewal during his panel discussion at this week's Paley Festival, he did discuss one upcoming storyline.
According to Zap2It, Whedon told that in attendance that things will get especially tense for Dr. Saunders (Amy Acker) and Paul Ballard (Tahmoh Penikett).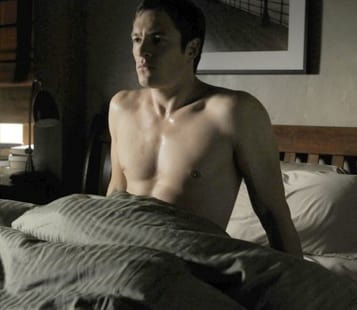 "[As the season wraps up] Paul is in a different kind of dark [in terms of finding out about the dollhouses] than he expected - or even we expected him - to be in. Where Paul goes, it's good. It's where I always wanted him to go and it's to a kind of twisty place. And I just want to hurt him more. Maybe it's because [Tahmoh]'s so pretty...
[And] clearly [Dr. Saunders] has a history with Alpha, so what would be the worst possible thing that could happen to her? Probably running into Alpha. What are the odds I would do something like that?"
Matt Richenthal is the Editor in Chief of TV Fanatic. Follow him on Twitter and on Google+.