Tori Spelling really is coming back to 90210.
The actress recently spoke to Entertainment Weekly about life on the set of The CW remake.
"Jennie Garth and I were the youngest on the show, originally," Spelling said, "And now, it's like there are all these young people, and we're the old people. But we're not old!"
As for where Donna Martin has been working as a fashion designer, the actress added: "The thought is that she moved, but where does she do fashion? New York? Europe? I thought Japan was different, so we had her live in Japan!"
Spelling will return later this spring. Below, she poses on set with Jennie Garth, Jessica Stroup and special guest star Diablo Cody: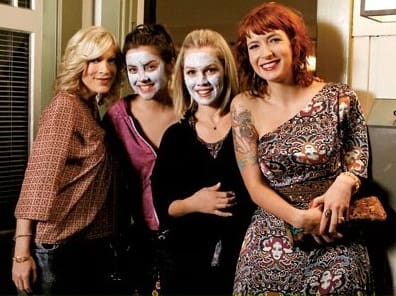 Matt Richenthal is the Editor in Chief of TV Fanatic. Follow him on Twitter and on Google+.