Gretchen Rossi Might Return to The Real Housewvies of Orange County
by Matt Richenthal at .
In the season finale of The Real Housewives of Orange County, viewers learned the fate of Jeff, Gretchen Rossi's fiancé Jeff: he lost his battle with cancer.
The reality star spoke to People Magazine about the loss, along with other Housewives tidbits:
How are you holding up?
Every day is a different emotion. I wake up and either I'm happy or I'm really sad so it really just depends on the day. It's kind of like a moving river … there's always something new that has come to the surface.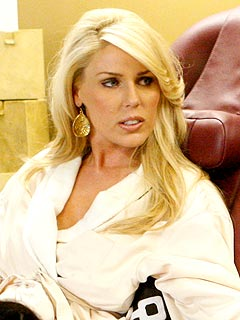 Are you still in touch with the other Housewives?
Jeana and I are very close and [Lynne Curtin] and I have become very good friends. She is misunderstood on the show on some points. She really is a good mom. She has a good heart. She would take the shirt of her back to help another person. Jeana is very much the same way. She's like a mother hen. She tries to take care of everybody

Will you do another season of The Real Housewvies of Orange County?
You're going to have to watch and see what happens.

Matt Richenthal is the Editor in Chief of TV Fanatic. Follow him on Twitter and on Google+.

Tags: Reality TV
Related Stories