On True Beauty, Vanessa Minnillo dupes a series of beautiful people into thinking they're competing for a prize based on their looks.
In reality, Minnillo and her fellow judges are basing each week's elimination on the competitor's inner beauty, whatever that means exactly. The former MTV VJ talked about the show in a recent interview with TV Guide:
TVGuide.com: How did you get involved with the show?
Vanessa Minnillo: My agent, who actually is now working at Ryan Seacrest Enterprises, told me about this project and I fell in love with the idea, but it wasn't until I actually sat in the room with [the producers] that I completely just got invested. It was to the point where I left the meeting, called [my agent] and said, "I don't care what we have to do. I have to be a part of this!" It's one of those things where I hope the ripple effect will take place and we'll make people think twice about what they say or how they act or how they treat others. ...I'm so proud of it. I never got what people said about being proud of a movie, but doing this show, I'm so proud of what we're doing.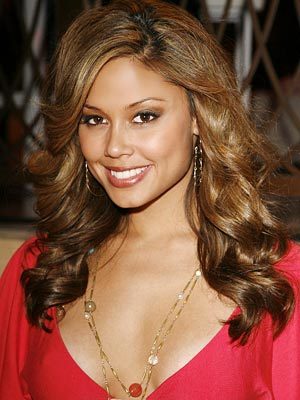 TVGuide.com: Did you ever feel bad about deceiving them?
Minnillo: Yes and no. It wasn't deceiving in the sense that [we're] doing something that's unkind or malicious. I hope you see in the end what you did and learn from it. That's why I tell them when they get voted off that you can't change the past, but you can move on, and you can learn and realize how you were talking to people or how selfish you were being. You have this power of knowledge that not everybody gets. Not everybody gets to see themselves from a third point of view and they were really grateful to hear. I'm sure some of them felt a little upset initially, but there's a camera and you're exposing yourself on TV. You signed up for reality TV!

Matt Richenthal is the Editor in Chief of TV Fanatic. Follow him on Twitter and on Google+.

Tags: Reality TV
Related Stories