TV Guide recently had a Q&A with Supernatural supervising producer Sera Gamble where they allowed the readers to write in questions she answered.  Though she wasn't completely free from the grips of creator, Eric Kripke, she did reveal a few juicy Supernatural spoilers.  Here's a small excerpt:
Dean is suffering blow after crushing blow to his already-fragile sense of worth, and I'm wondering if we're going to get to the reason for it in this season, or will we have to wait till next year?
Gamble: A boost to Dean's self-worth is coming in an episode also featuring the enjoyment of organic rice milk lattes and a Toyota Prius. But to be clear — Dean's not some fragile guy walking through the world and having his self-esteem attacked. He's a confident bad-ass who in private moments tends toward compulsively beating himself up. It's all internal. We've been weaving the reasons why into the show since the very beginning. There are a few; but the most general answer I can give you is that if John Winchester was my dad I'd be in serious therapy about it.
What is Dean's mission from heaven? Is there any little hint you might be able to drop?
Gamble: Dean's mission is connected to the time he spent in The Bad Place.
When is our favorite angel, Castiel, coming back? I miss him.
Gamble: Soon! And often enough that I suggest someone create a drinking game around the character.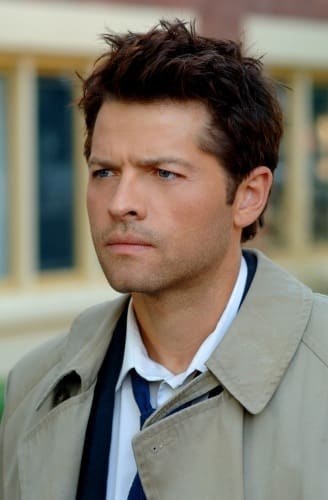 Will Lilith be making an appearance this season? Dean hallucinated about her in "Yellow Fever," but we haven't actually seen the real Lilith since the Season 3 finale.
Gamble: Lilith's very active behind the scenes this season. And yes, you'll be seeing her in the flesh again as well.
You can read the rest of the Q&A session at TV Guide.
Eric Hochberger is the programmer of TV Fanatic, so please forgive his mediocre writing. His programming is far better. Follow him on Twitter and/or email him. Just don't request threaded comments. They're coming.