September 2008 News Archive (Page 7)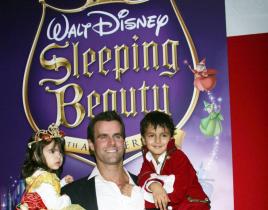 AWWWW! Cameron Mathison joined a handful of celebrities over the weekend at Walt Disney Studios' 50th Anniversary screening of Sleeping Beauty. The event t...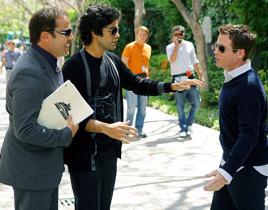 The fourth episode of Entourage's fifth season, entitled "Fire Sale," follows Ari and Vince trying to sell the script "Smoke Jumpers" and Drama making an a...
The relationship between Callie and Erica took a back seat for much of this week's premiere, but the exchange at the end hinted at good things to come. Tha...
It's been a long time coming, but Friday Night Lights is back! Season Three premieres this Wednesday night at 9 p.m., only on DirecTV channel 101! Kristin ...
Dan Humphrey wants to experience what the world of Chuck Bass is like. Blair Waldorf, meanwhile, learns that her "world" may actually be Serena van der Woo...
With the debut album from David Archuleta set to hit stores next month, the former American Idol runner-up will be making the publicity rounds a lot over t...
Blake Lively is amazing. The 21-year-old Gossip Girl star looks sensational in a one-piece swimsuit in this spread we came across. We're not sure where the...
Gossip Girl starlet Leighton Meester was spotted with co-star Connor Paolo (Eric van der Woodsen) at the Gotham Magazine event sponsored by Jose Cuervo Pla...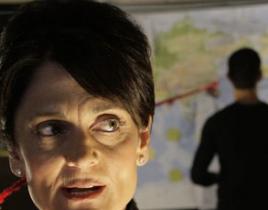 With the first two hours of Heroes behind us, and fans still buzzing over events such as Claire's brain being laid out on the table, here's a look ahead. W...
And then there were four. Only Megan, Real, Hoopz, and White Boy have proven to have such a passion for humiliation and cash that they remain on VH1's I Lo...