July 2008 News Archive (Page 45)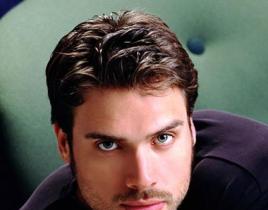 The sultry, sexy Joshua Morrow sat down with TV Guide Canada for a recent interview. He discussed fan reaction to recent The Young and the Restless story l...
Is it hot in here? Or is it the summer story lines ahead on The Young and the Restless?!? Here's a sneak peak at what's to come… The old feud betwee...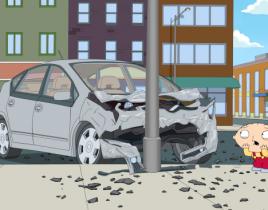 The first episode of the new season of General Hospital: Night Shift is titled "Crash." Based on the following photo from the season premiere, it's easy to...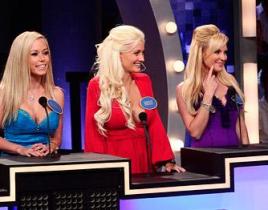 On Celebrity Family Feud this week, Bridget Marquardt, Holly Madison and Kendra Wilkinson took on the family of The Sopranos star Vincent Pastore. It certa...
Nothing is official yet, but our research has determined that four Grey's Anatomy stars are being considered for Emmy Awards this year, with the finalists ...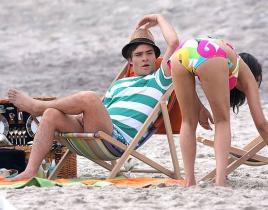 Welcome back to the Gossip Girl Insider Caption Contest, our Friday tradition. The 6th edition of the Caption Contest was great, as we received many terrif...
Blake Lively says she's no Paris Hilton. Thank goodness. "I once heard someone say that I'm similar to Paris Hilton - since I have a dog and blonde hair, t...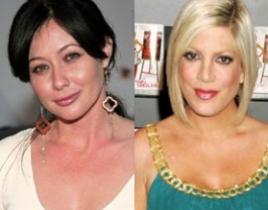 Following up the story from yesterday that said Shannen Doherty might join the new 90210, reportedly, we can change that to: Shannen Doherty will join the ...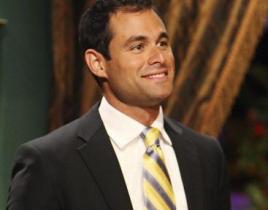 DeAnna Pappas said she loves surprises, and she's got a big one in store for us Monday evening on the season finale of The Bachelorette. But will it end wi...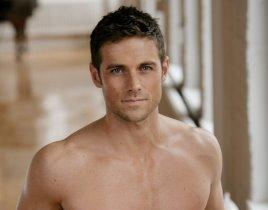 As always, it was quite the week of publishing photos from your favorite daytime dramas on our site. Altogether, 44 new images have been added to our soap ...