Before we get to the juicy 90210 spoiler pretty much revealed by Tori Spelling, here's news on the show's series premiere:
Kristin from E! Online hints that it may be a two-hour blockbuster - but it's definitely set for September 2. Set your DVR!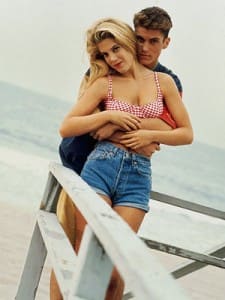 A moment of silence for Donna and David's marriage please.

Meanwhile, considering the fact that Brian Austin Green is not likely to appear in the new Beverly Hills, it was already assumed that Donna and David were no longer married; now, Spelling has essentially confirmed that rumor:
"I don't know if she and David are together," Spelling said of her character. "I feel like she's a career woman. And when you get married young, sometimes you evolve and then you're no longer compatible."
Sorry, Beverly Hills, 90210 fans. Do you agree with us that it feels like a rip-off to end the main relationship from the original series, just for fresh story lines on a new series?
Matt Richenthal is the Editor in Chief of TV Fanatic. Follow him on Twitter and on Google+.