Viva Hollywood premieres Sunday night at 10:30 on VH1. You know you're in for an exciting series when the network itself doesn't hide what will be taking place during it.
Our cast of fiery wannabes will live together, fight together, make love together... while competing for the coveted title and a Hollywood prize package that includes a contract with Telemundo, the biggest telenovela production company in the United States.
Take that, Big Brother!
Meanwhile, here's a look at a few of the cast members on the first-ever season of Viva Hollywood:
Gisel Saumat (pictured)
Gisel Saumat is a 25 year old from Miami, FL, where she works as a hostess. She is more than just her looks though, she aspires to write and produce films. She also participates in various marathons.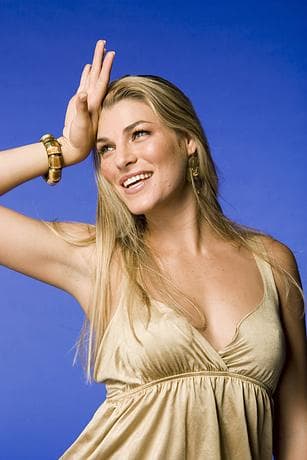 Jainmy Martinez
Jainmy Martinez is a 30 year old from New Jersey, where she works as a plus size model. She is also a single mother raising a 9 year old daughter.
Janet Michel
Janet Michel is 28 year old from Los Angeles, CA. She currently works as a late night talk show host, but aspires to be a telenovela star like her mother.
Meet the rest of the cast now.
Matt Richenthal is the Editor in Chief of TV Fanatic. Follow him on Twitter and on Google+.