The romantic life of Britney Spears has taken a bizarre turn - and a hot reality TV contestant is in the middle of the love triangle.
More like a love trapezoid, really. Or something.
Anyway, the Los Angeles waitress who supposedly broke up - or almost broke up - Britney Spears and Adnan Ghalib had a serious boyfriend of her own before she started getting busy with Ghalib, a celebrity photographer.
Amanda Pagel, who was photographed last weekend with Adnan Ghalib at her home, had been dating Perry Ullmann from Bravo's Make Me a Supermodel.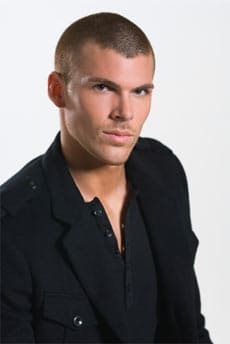 Amanda Pagel reportedly called Perry Ullmann to break the news about Ghalib.
"There is a huge story that has blown up about me and it's not true," she tells him. "I can't talk right now ... this is over."
Amanda Pagel then hung up.
"What the [bleep] was that?" asked Ullmann.
This is a scene straight out of The Hills ... only in real life!
Matt Richenthal is the Editor in Chief of TV Fanatic. Follow him on Twitter and on Google+.