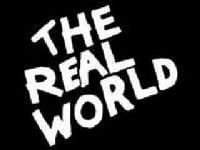 Amazingly enough, we're up to the 20th season of MTV's The Real World. And the upcoming edition -
The Real World: Hollywood
- is unique in a handful of ways.
This edition will incorporate environmentally friendly household and lifestyle choices, including a solar-heated swimming pool, energy star appliances, bamboo flooring, recycled glass counters, some sustainable furniture and energy efficient lighting.
The Real World: Hollywood is also the first season in which a cast member was chosen by the fans via multistage online poll from a pool of 20,000 applicants. His identity?
Greg Halstead, a 20-year-old model from Queens, New York.
Here are the other six members of Hollywood's cast:
Kimberly Alexander, a 25-year-old aspiring reporter from Columbia, South Carolina
Joey Kovar, a 24-year-old aspiring actor from Evergreen Park, Illinois
David Malinosky, a 22-year-old aspiring actor from Hagerstown, Maryland
Brianna Taylor, a 20-year-old singer from Warminster, Pennsylvania
William Gilbert, a 25-year-old music producer from Oak Park, Michigan
Sarah Ralston, a 21-year-old aspiring reporter, Nick Brown, a 23-year-old model from New Rochelle, New York
Brittini Sherrod, a 22-year-old model from Janesville, Wisconsin
The Real World: Hollywood is expected to premiere some time this spring.
Matt Richenthal is the Editor in Chief of TV Fanatic. Follow him on Twitter and on Google+.