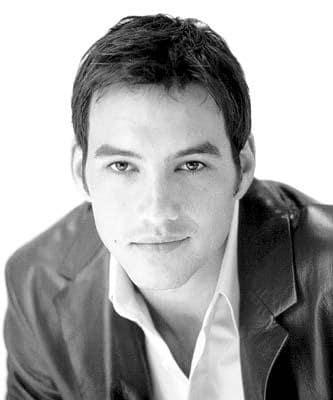 Hey, General Hospital fans, wanna ring in 2008 by meeting one of your favorite soap opera stars?
Here's where Tyler Christopher will be early in the new year:
On Saturday, January 26, at 3 p.m. EST, he'll be at the Funny Farm in Roswell, GA. Tickets are $40. Call (770) 817-4242 to purchase.
On Saturday, February 23, at 4 p.m. EST, Christopher will appear at the Brokerage Entertainment Club in Bellmore, NY. Tickets are $53 per person. Call (516) 785 8655 for reservations.
On Saturday, March 15, the General Hospital hunk will make an appearance at the Hilton Dallas Lincoln Centre in Dallas. Tickets are $65 per person.
To purchase, mail check or money order made payable to Sheri Evans to: Sheri Evans, Dallas Event, 14440 Dickens Street, Apt. P308, Sherman Oaks, CA 91423.
Matt Richenthal is the Editor in Chief of TV Fanatic. Follow him on Twitter and on Google+.