Earlier this week, TV Guide reported that NBC is considering another time slot (and night) change for Friday Night Lights. Determined to get viewers to tune into its critically acclaimed series, NBC is reportedly mulling a move to Monday nights for the West Texas small-town football show.
Specifically, this plan would have Friday Night Lights airing at 10 p.m., following the sci-fi hit Heroes. A lead-in with strong ratings could be just want FNL needs. If you would like to see this Monday move happen - or simply tell NBC how much you love the show, period - contact the network and let your voice be heard!
All you have to do is click here, select Friday Night Lights from the drop down menu, share your comments and hit "send." It only takes a minute of your time. Do what you can to help save this great show and convert more fans!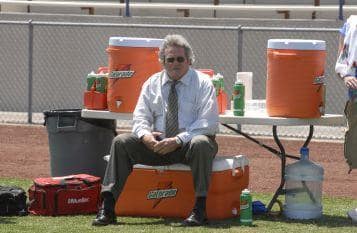 Do it for us. For you. For Buddy Garrity. He can't lose his Panthers! 
Matt Richenthal is the Editor in Chief of TV Fanatic. Follow him on Twitter and on Google+.