Tomorrow night, September 1, Friday Night Lights will be shown an amazing three different times by NBC as the network hopes to boost exposure of the critically acclaimed, but under-appreciated series in advance of Season 2.
Besides buying the Season One DVD, what better way to get yourself back in the Friday Night Lights spirit than watching on NBC from 8-11 p.m. Saturday.
Sources say that the final three episodes of the terrific first season - "Mud Bowl," "Best Laid Plans" and "State" - will air in that order.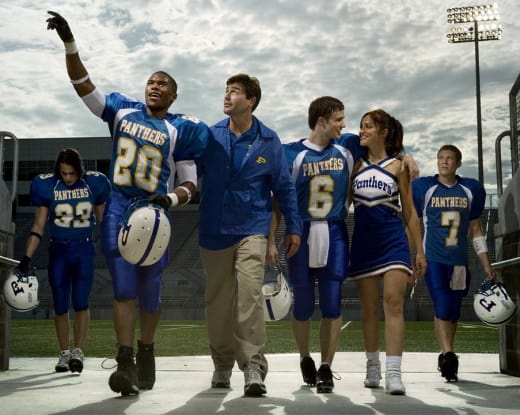 Follow the Dillon Panthers as they make their way through the Texas state high school playoffs amidst rumors of their coach, Eric Taylor (Kyle Chandler), not returning the following season. A number of the show's amazing characters find themselves at personal crossroads, as well.
Matt Richenthal is the Editor in Chief of TV Fanatic. Follow him on Twitter and on Google+.