Grey's Anatomy Up For Teen Choice Award
by Steve Marsi at .
Fans ages 13-19 can vote for their favorites in the Teen Choice awards, to be announced August 26. Fans can vote here for their choices. Here are the TV nominees, starting with our own favorite program:
Drama series: "Grey's Anatomy," "Heroes," "House," "Lost," "Kyle XY."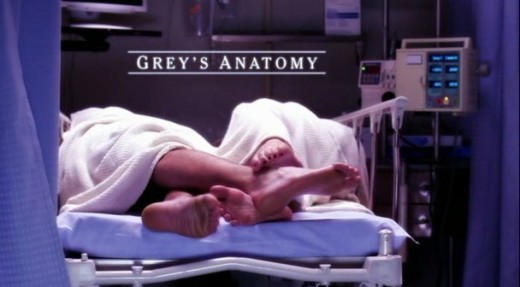 Follow the jump for the full list of nominees ...

Comedy series: "Hannah Montana," "Desperate Housewives," "Entourage," "The Office," "Ugly Betty."

Animated series: "Aqua Teen Hunger Force," "Family Guy," "Lil' Bush," "South Park," "The Simpsons."

Reality show: "American Idol," "America's Next Top Model," "Dancing With the Stars," "The Pussycat Dolls Present: The Search for the Next Doll," "The Hills."

Dramatic actor: Hugh Laurie of "House," Jared Padalecki of "Supernatural," Matthew Fox of "Lost," Milo Ventimiglia of "Heroes," Wentworth Miller of "Prison Break."

Dramatic actress: Emily Deschanel of "Bones," Evangeline Lilly of "Lost," Hayden Panettiere of "Heroes," Jennifer Love Hewitt of "Ghost Whisperer," Katherine Heigl of "Grey's Anatomy."

Comedy actor: Adrian Grenier of "Entourage," Charlie Sheen of "Two and a Half Men," David Spade of "Rules of Engagement," Neil Patrick Harris of "How I Met Your Mother," Steve Carell of "The Office."

Comedy actress: Emma Roberts of "Unfabulous," Miley Cyrus of "Hannah Montana," Tia D. Mowry of "The Game," America Ferrera of "Ugly Betty," Eva Longoria of "Desperate Housewives."

Choice TV sidekick: Donald Faison of "Scrubs," Allison Mack of "Smallville," Jorge Garcia of "Lost," Kevin Dillon of "Entourage," Jerry Ferrara of "Entourage."

Choice TV personality: Nick Cannon of "Wild 'N Out," Ryan Seacrest of "American Idol" and E!, Simon Cowell of "American Idol," Tyra Banks of "America's Next Top Model," Bruno Tonioli of "Dancing With the Stars."

Choice breakout show: "Ugly Betty," "Friday Night Lights," "October Road," "Heroes," "South of Nowhere."

Choice breakout: America Ferrera of "Ugly Betty," Matt Dallas of "Kyle XY," Taylor Kitsch of "Friday Night Lights," Hayden Panettiere of "Heroes," Masi Oka of "Heroes."

Male reality star: Apolo Anton Ohno of "Dancing With the Stars," Flavor Flav of "Flavor of Love," Jojo, Diggy, Russy of "Run's House," Sanjaya of "American Idol," Three 6 Mafia of "Adventures in Hollyhood."

Female reality star: Jaslene Gonzalez of "America's Next Top Model," Jordin Sparks of "American Idol," Lauren Conrad of "The Hills," New York of "I Love New York," Paris Hilton of "The Simple Life."

Choice villain: Michael Rosenbaum as Lex on "Smallville," Vanessa Williams as Wilhelmina on "Ugly Betty," Zachary Quinto as Sylar on "Heroes," Michael Emerson as Ben on "Lost," Robert Knepper as Theodore Bagwell on "Prison Break."

If our reader comments are any indication, Chyler Leigh as Lexie Grey could give the final group of competitors a run for their money ...

Steve Marsi is the Managing Editor of TV Fanatic. Follow him on Google+ or email him here.

Tags: Grey's Anatomy
From Around the Web