Once again, the Insider's weekly Caption Contest, lived up to its billing. Let's take a look at who won the honors here in the competition's 60th week.
As always, you all outdid yourselves. Every submission was terrific. Special shout outs go to AnnetteC, Kim (amusing American Idol reference), Elaine (amusing Isaiah Washington reference), Amber (nice Private Practice reference), as well as to LanieCroft and Dr McStacii.
But ultimately, we went with Sam123. It's a terrific summation of some of the fan attitudes surrounding the arrival of Lexie Grey - who's featured in this week's new edition of the caption contest.
Congratulations to the winner, and thanks to all for participating. The entry that won appears beneath the photo. Scroll down to read the complete list of replies. Good luck again this week in our new contest, and thanks, as always, for making this the top Grey's Anatomy site on the Internet.
This week's Caption Contest image: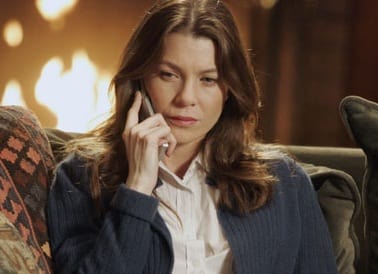 *Answering machine* "Hi. You've reached Derek Shepherd. If you're calling to tell me that you love me, press 1. If you're calling to tell me that I am Chief of Surgery, press 2. If you're Lexie Grey, press 666. Thank you and have a nice day."
Steve Marsi is the Managing Editor of TV Fanatic. Follow him on Google+ or email him here.