"Time After Time" Episode Recap, Music Guide, Quotes & Image Gallery Live
Steve Marsi at . Comments
Our history defines us. Time after time after time. But sometimes the best (and most important) history is right now. So says Meredith Grey, and Thursday's all-new Grey's Anatomy showed how wise she can be.
Check out our episode guide to "Time After Time," and discuss the show with fellow viewers in our forums. How do you feel about Christina and Burke, the battle for Chief, or the drama surrounding Jane Doe (or is it Shannon Marie)? And are George and Izzie falling in love? Let us know what you think.
We've also posted our music guide to the episode, including lyrics from five of the six selections. Our complete song listing also tells you when the song is played. We are underway on our image gallery and list of memorable quotes from Thursday as well. Hope you enjoy!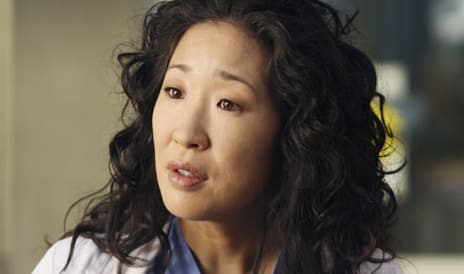 Hope you enjoyed the show's return as much as we did. We'll have more quotes, pics and content coming throughout the day and weekend.
Steve Marsi is the Managing Editor of TV Fanatic. Follow him on Google+ or email him here.