An Inside Look at Melinda Doolittle: Christian Background and More
by Matt Richenthal at .
Standing out among a pack of great singers is nothing new for American Idol contestant Melinda Doolittle, who has wowed fellow musicians in the recording studio for years.
Doolittle, who lives in Brentwood, is one of the strongest contestants on this season's Idol, and many believe she will make the top three along with Lakisha Jones and Jordin Sparks, the Arizona teen who sang with Michael W. Smith on two Christmas tours. She has worked as a background singer in Nashville since graduating from Belmont University in 1999, performing with the likes of Anointed and Martha Munizzi.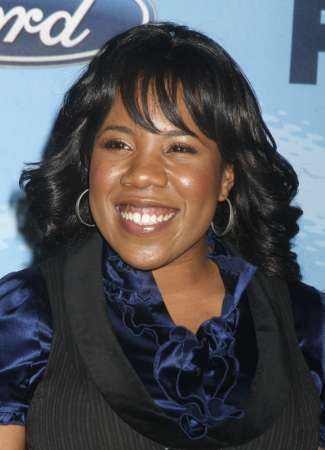 After years of being in the background, she appears ready to take center stage.

That's exactly what she did during a 2005 recording session for an album benefiting Hurricane Katrina victims. She was one of four background singers enlisted to perform a soulful, prayer-like a cappella version of "When the Saints" for After the Storm: Rebuilding Lives… Reclaiming Hope, said Steve Siler, director of Music for the Soul, a Nashville-based, not-for-profit Christian ministry.

"As we did the arrangement, it became clear that somebody should be the soloist, to lead off and close it," he said. "As fate would have it, Melinda sang the first verse and chorus by herself. She was also the lead and the other girls harmonized with her throughout the rest of the song. She ended the song all by herself with no instruments."

Siler is pleased that the rest of America is finally learning what Nashville music insiders have known all along: Doolittle is a true vocal talent.

"The people that are hearing her on American Idol are all freaking out about how much better she is than the other contestants, but she has been a top-quality background singer in Nashville and on the road for a long time," he said. "That gives her an advantage in a situation like American Idol because they ask them to sing so many different songs. She has experience in singing them all."

Doolittle's down-to-earth, decidedly un-diva-like warmth has endeared her to Idol viewers, and Siler said the "shrinking-violet type" singer showed the same likable humility to her colleagues.

"She has a marvelous sense of humor, which was hinted at last week, when they asked her what the hardest thing was and she said, 'Wearing high heels and a dress.' One singer said in all the years she has known Melinda, she never saw her in a dress until American Idol."

FOX is currently not letting Doolittle conduct interviews, but last month she told The Tennessean: "The only thing I can say is, 'I am always in it to win it. I want to succeed at anything I put my hand into. ' "

SOURCE: The Tennessean

Matt Richenthal is the Editor in Chief of TV Fanatic. Follow him on Twitter and on Google+.

Tags: American Idol
Related Stories