When Melinda Doolittle first appeared before the American Idol judges, she sounded like a lifelong backup singer. There was a good reason for this, however.
Melinda Doolittle has been a lifelong backup singer.
Despite showing little confidence during her audition in Memphis, though, Melinda showed off a great voice. She was unanimously passed through to Hollywood and Simon Cowell called her "one of the best singers we've had."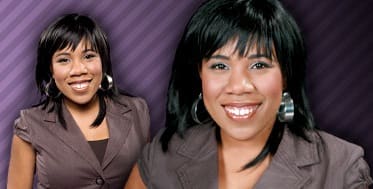 Such praise shouldn't come as a major surprise to anyone that knows Melinda. She was a music major in college and has taken vocal lessons ever since. In her American Idol profile, Doolittle lists Aretha Franklin and Gladys Knight as major influences.We can't argue with those choices; nor can we argue with a contestant that says her pre-singing rituals are just to "pray and warm up."
Based on performances so far, viewers around the country should be prepared for a lot more from Melinda - and Melinda should be prepared to remove the backup label from herself.
Matt Richenthal is the Editor in Chief of TV Fanatic. Follow him on Twitter and on Google+.