Wins at the Golden Globe Awards and the Screen Actors Guild Awards helped lift ABC's Ugly Betty and Grey's Anatomy to their highest ratings since both dramas bowed in September.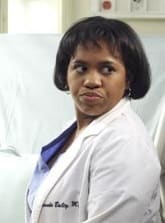 ABC overwhelmingly won Thursday night, although CBS did respectably with new episodes of
CSI
and
Shark
, and NBC saw success with both
My Name Is Earl
and
The Office
, while
ER
was down slightly from its fall average,
Reuters
reports.
ABC started the night with a win in viewers at 8 p.m. with Ugly Betty (14 million, 4.7/12), tying in the demo with My Name Is Earl (10.6 million, 4.7/12) and The Office (10.1 million, 5.0/12).
It was the second-highest measure of the season for Earl and was the highest demo rating for The Office since January 12, 2006.
NBC has double-digit increases in the demo during the time period compared with the same period a year ago. It was also the highest adults 18-34 ratings ever for The Office. CBS put in a repeat CSI (12.2 million, 3.4/9).
CBS came roaring back at 9 p.m. with a new CSI (21.3 million, 6.8/16), but it wasn't anywhere near enough to topple Grey's Anatomy (23.9 million, 10.2/23), which also had its highest ratings since its September premiere. Grey's and CSI continue to both achieve great success in their much-anticipated ratings battle.
It was also down 28 percent compared with CSI a year ago. NBC's Scrubs (6.9 million, 3.4/8) was up 17 percent compared with its last original episode on January 18 with an Iraq-war themed episode. NBC's 30 Rock (5.6 million, 2.9/7) scored average numbers.
The ratings pendulum swung away from ABC after 10 p.m., when CBS' Shark (14.1 million, 3.9/10) won in viewers and NBC's ER (11.8 million, 5.1/13) won in the demo. Experts believe Men in Trees (10.6 million, 3.9/10) benefited from a spillover of Grey's Anatomy.
Steve Marsi is the Managing Editor of TV Fanatic. Follow him on Google+ or email him here.