Episode Guide, Pictures, Music Guide Live; Forums Open For Discussion
Steve Marsi at . Comments
Wow. We waited a long time for Grey's Anatomy to come back from its six-week hiatus with the all-new "Six Days (Part I)," and after watching it, we can say it was actually worth the wait.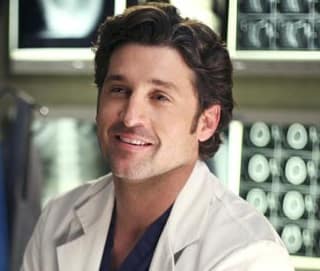 From George's moments with his dad to the ongoing Burktina friction, and from Meredith's abandonment issues to Izzie's internal struggle, we were shown yet again why this is television's most compelling drama.
For the blow-by-blow, check out our comprehensive episode guide here.
We are working on compiling our lists of memorable quotes, which we hope to have up by the end of today, or early tomorrow at the latest.
Meanwhile, we have pictures and music from this fine episode up and running. Follow the links and check them out. We have the lyrics to Travis' terrific track, "Love Will Come Through," but are missing some of the other songs. Let us know if you can find the lyrics for us!
We'll also be publishing our staff Round Table discussion later today, and invite you to chime in with your own responses to our panel's questions..
You can also discuss the events of tonight with fellow fans in our exclusive forums. Let the world know what you thought about all of the drama that went on tonight! Follow the link to the "Six Days" thread here and share your wisdom.
Steve Marsi is the Managing Editor of TV Fanatic. Follow him on Google+ or email him here.