On the cover and with an extensive interview, this month's edition of Details showcases Dr. McDreamy himself, Patrick Dempsey. It shows a side of him we rarely see - but that we definitely like. Here's the full interview with the leading man of Grey's Anatomy, with more pictures after the jump:
~~~~~~~~~~~~~~~~~~~~~~~~~~~~~~~~~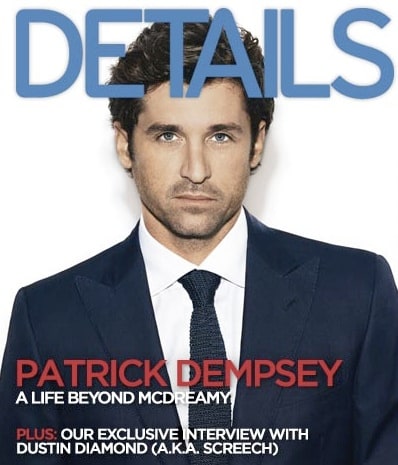 Patrick Dempsey
is somewhere behind the hedges, waiting in the late-afternoon emptiness of the garden at the Chateau Marmont. Sitting slouched at a table, wearing black boots, dark jeans, and a brown plaid button-down shirt, the Grey's Anatomy star wearily yes-yeses into his PDA and then disconnects with an apologetic smile.
He looks whipped. He's pale.
There are dark circles under his green eyes. Even his Prince Charming mane â€" which he claims has a life of its own â€" looks tired.
"Isn't it great back here?" asks the actor, surveying his sparsely populated surroundings. "I like to be alone a lot. I like my privacy. The older I get, the more I want to be around fewer and fewer people."
The waiter, a young Jeff Goldblum look-alike, glides over with the wine list. He recommends a red, returns, and pours a taste. Dempsey sips and makes an ew face. "You taste it," he urges. The wine is suggestive of something used to sterilize surgical instruments. "It's kind of harsh," Dempsey says. "It finishes tangy. With a heavy wine you really need to decant."
Little Goldblum hurries back with a decanter. "It probably needs to breathe for an hour," Dempsey says. "It needs to open up."
Yesterday the actor drove the first leg of the Baja 1000, a legendary off-road race that rumbles across Mexico every November. When he returned to L.A. via helicopter this morning, he left his Hypersport team in the lead. "I'm still waiting for the car to come in," he says, eyeing his BlackBerry.
"Today we were running third, and then we had a big pileup. So I don't know if we'll finish third or fourth or where."
The PDA rings. "This could be good," he says excitedly. "How are we? Where are we? Did we cross the finish line? What mile marker are we? Call me when they cross the finish line."
"I'd be down there right now if I didn't have to come back to do Oprah today," he says as he hangs up. "No offense to Oprah. Racing is something I really need in my life right now. The excitement of it calms me down, oddly enough. You're in the car and you're alone. It's a complete escape from everything."
It's hard to imagine why an actor who spent most of his late twenties and thirties â€" his prime, really â€" languishing in oblivion would want to escape from a hugely popular TV show (for which he scored a Golden Globe nomination for the second straight year) and a subsequent flurry of film offers (he's starring in the upcoming family fairy tale Enchanted and playing Hilary Swank's husband in the Dangerous Minds-like Freedom Writers).
But Dempsey, 41, is growing tired of playing doctor â€" even though he's got three more seasons left in his six-year contract.
"Things are going well, but I'm not satisfied," he says. "I don't think the character is going to change that much.
Shonda Rhimes
has created a great show. And I'm contributing to that and have benefited from that profoundly. And she's benefited by being smart enough to cast me when no one else did. [It's] been a great opportunity, but it's not the end-all, be-all of where I want to go."
To keep him stimulated in the meantime, Rhimes has given Dempsey some healthy (and well-muscled) competition: the virile Dr. Mark Sloan (Dr. McSteamy), played by former Charmed heartthrob Eric Dane, 34. Is McDreamy feeling the heat?
"There's no real competition," says Dempsey, with not-quite-imperceptible defensiveness. "We're so different. It will be interesting to see where the dynamic of that friendship goes in the show. I think the women characters are developed very well. I sometimes feel that the men get a little shortchanged. [Rhimes] is writing an idealized version of what men should be."
That version sells. Dempsey's done little to disillusion fans of Dr. McDreamy off-camera. He's a self-professed deliriously happy family man. He's a gentleman. When Isaiah Washington, a costar on Grey's Anatomy, reportedly used a gay slur to refer to castmate T.R. Knight because he was late to the set one day, Dempsey famously got in Washington's face.
The incident ultimately led to Knight's public coming-out. It also proved that Dempsey's no wuss, even if he is most beloved by the Oxygen-channel audience. The George Clooney comparisons that began circulating when Dempsey hit it big with Grey's Anatomy suddenly seemed less hyperbolic.
"He's such a great guy," says Andy Tennant, who directed Sweet Home Alabama, in which Dempsey played Reese Witherspoon's dashing â€" and ultimately jilted â€" fiancé. "George Clooney has larceny in his eyes, but with Patrick the twinkle is genuine affection and generosity and humility."
"Patrick's funny. He may be funnier than I am," says Dane. "I came in to shoot my first scene, and it wasn't comfortable. If you're the only one in a towel on a set where everybody's clothed, it's kinda rough. We did the first take, and Patrick turned around and asked me when my calendar was coming out. I asked him when his shampoo campaign was coming out."
"We're almost there. We're now in third. He's bringing it home," Dempsey says, reading a text message. "Thirty hours of racing in five minutes." He sighs and puts his BlackBerry down. "That was probably the most important text I got all day â€" barring all the other bullshit I care about but care less about."
Dempsey's been working more in the past year than he has since his mini-heyday in the eighties. That's when, as has been reported in the press ad nauseam since the runaway success of Grey's resurrected his career, Dempsey starred in 1987's Can't Buy Me Love. That same year, he married his manager, Rocky Parker, 48 to his tender 21.
His slide into celebrity purgatory began with a string of mediocre movies that didn't make much moneyâ€"In the Mood, Loverboy, Mobsters (dubbed "Young Buns With Tommy Guns"). Mobsters director Michael Karbelnikoff remembers Dempsey as a kid on edge:
"He was just looking for another actor to bond with and delve into the work. He was a very serious young man. He was pretty angry, married to this woman and looking at life from a place 15 years older than he was. It was hard for him to relax."
Dempsey can't recall exactly when he became persona non grata in Hollywood, he says, because "right when you thought you had it, it was well over. You're no longer the new kid on the block everybody loves. You go into a room and you're the recognized one everybody despises. There's this feeling of just being completely outside of all that is cool and accepted and liked."
He was, by his own account, saved by the love of a good woman: Jillian Fink, whom he met in 1994 when he went to her salon for a haircut. They didn't start dating until three years later, after he'd divorced Parker and gone back to his hometown in Maine to shake off the slow-motion implosion of his career and his marriage:
"I was frustrated because I was like, [my career so far] is not how I want to be known. I didn't want that to be my legacy." He returned to Hollywood thinking, "Now I need to go and slay the dragon," he says. "And I think Jill has really helped enable me to do that. She gave me the kingdom. Certainly that's why my career has turned around. I feel comfortable and stable at home."
His BlackBerry chirps. "My wife," he says, thumbs flying as he sends her a text. Fink, who's pregnant with twin boys and at home with the couple's 4-year-old daughter, Tallulah, is wondering when he'll be home. "We'll see what her response is . . ."
Is she the boss of him? Dempsey laughs. Come on, does Jill boss him around?
"What wife doesn't?" he replies. And then, "She doesn't boss me around. But she certainly is strong enough to let me know where she stands. I want a strong woman. Otherwise I wouldn't be married to her."
Their marriage is in its seventh year, and according to Dempsey, there's never been a single itch. "I'll tell you, the last year has been the best year of my marriage. It seems like we're communicating better than we ever have."
"Jill's good for him," says Ellen Pompeo, his Grey's Anatomy flame. "I think maybe Patrick needs discipline. I don't want to make it sound like Jill's a dominatrix, but structure is something he craves. To me, what stands out about him the most is his sense of duty to his family. Jill's a really lucky girl that way. Women throw themselves at him. I've never seen him flirt, you know, in a serious way. He's always looking at his watch or phone â€" 'Gotta get home to the girls.'"
Dempsey's BlackBerry rings again. This time he ignores it.
He swirls the wine in his glass, takes a sip, and winces. "Let's give it up," he says. "We should get some new wine." Little Goldblum is summoned.
"Can we see the wine list again?" he asks. "She's not happy with this wine."
A bottle of Pinot Noir is presented with a professional flourish.
"This is one of those wines where you get layers," says the waiter. "There's chocolate, dark berries, and then you get, like, the forest floor."
Dempsey considers.
"How are the Bordeaux doing?"
The candle has burned. Shrill voices and laughter drifting over the hedge are beginning to drown out the sotto voce violin music in the garden. Dempsey's semi-secret spot is about to be overtaken. Waiting for the check to arrive, the actor takes measure of where he's been and where he's intent on going.
"[Grey's Anatomy] has given me so much confidence. I went through five years where I didn't get anything from auditions. You start to think, Well, I'm not attractive, I'm not a good actor. But I never gave up. I just accepted this is who I am. I'm not George Clooney, I'm not Brad Pitt, but I'm uniquely who I am."
His BlackBerry rings.
"Hey, we're almost done," he tells his wife. "I know, I know, I know. Are you home? All right. How's T? I'll be home as soon as I can."
Dempsey pushes his chair back, stands, and jingles the keys to the silver Lotus (on permanent loan from the car company) he'll drive home to his waiting family. He stares at his uncharacteristically silent PDA.
There is no final word from his team in Mexico yet.
"I still don't know if we'll finish third or fourth or where," he says. "I have a lot of pride and ego wrapped up in this. I want to win." And with the warm, impish smile that helps keep the Grey's Anatomy Nielsen ratings soaring, he adds, "But I want to win and be a gentleman, too."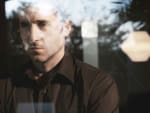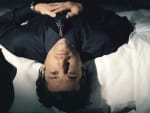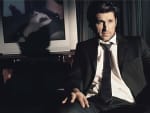 Steve Marsi is the Managing Editor of TV Fanatic. Follow him on Google+ or email him here.