We've been following the story of a woman who was arrested and charged with stalking former American Idol finalist, Diana DeGarmo.
In an exclusive, we've received a letter from a friend of the criminal, Tanya Maree Quattrocchi. Here it is:
To Diana DeGarmo,
My name is Tanya Mamo and i writing to you in relation to the current charges you have on an old high school friend of mine Tanya Quattrocchi.
I understand that Tanya has been threatening you and causing you distress and i am sorry for that, but please don't go ahead with these charges.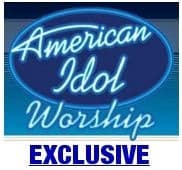 As a close friend of Tanya for many years I know what she is like in terms of invading others privacy, but i assure you that she is harmless and only does it for attention. You see I'm pretty much Tanya's only friend, not a close one but never the less the only one that keeps in contact with her.
I know that this does not excuse what she has put you through but surly you can understand that your not the first person that she has ever done this too, and excuses me for being rude but just because your now classified as a celebrity now doesn't give you the right to make a big deal over having your email hacked into or getting nasty phone calls.
So please find it in your heart to go easy on her, she's not perfect but are any of us? She's made a mistake, a stupid one but still it was a mistake, but she has learnt her lesson believe me. I wish that it didn't have to come to this for her to learn her lesson, but perhaps it was the only way to get through to her.
Rest assure that she hasn't asked me to write this letter, i actually saw an article about in the local paper as i didn't realise that it was this serious.
This letter, bear in mind, does not reflect the opinion of American Idol Worship in any way. We believe those who break the law should receive a punishment for their actions.
But we respect the rights of others to make their voices heard and encourage readers to weigh in on this and other issues. Thank you.
Matt Richenthal is the Editor in Chief of TV Fanatic. Follow him on Twitter and on Google+.