Almost as compelling as the drama unfolding during last week's episode of Grey's Anatomy was the music playing throughout.
In particular, we've received many inquiries and comments about the song featured during the ending sequence, "Can't Get It Right Today," by Joe Purdy. This great track is just the latest offering from a rising folk singer and songwriter.
His song, "Wash Away (Reprise)," was featured on the hit series Lost, where it became, in the minds of some viewers, indissoluble with the show. He's had several other songs featured on Grey's Anatomy to date: "I Love the Rain the Most," "The City," (which appears on the first Soundtrack) "Far Away Blues," and "Suitcase."
Joe's newest album, You Can Tell Georgia, features "Can't Get It Right Today" and is his fourth major album release. For more information about Joe, check out his official site as well as his MySpace page.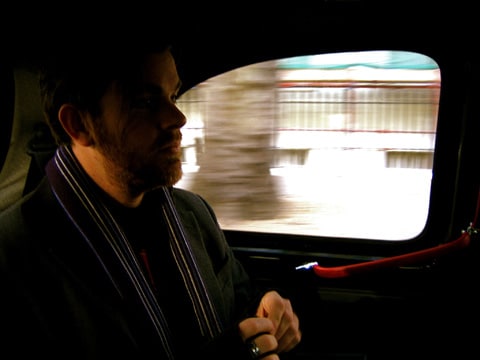 Steve Marsi is the Managing Editor of TV Fanatic. Follow him on Google+ or email him here.