It's been a Chris Daughtry-filled day here at American Idol Worship, so we figured why not cap it off with this classic image from earlier this year. As you can see, the one-time finalist and current lead singer of Daughtry is seriously pumped up after completing an inspired performance on our favorite show: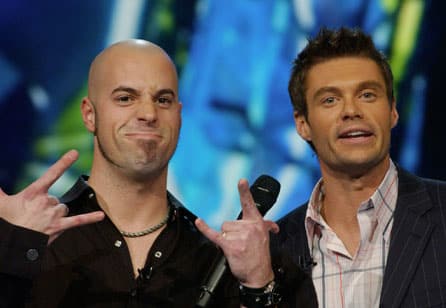 Next to the rocker, of course, is the popular American Idol host who's kicking some butt in our latest poll. In this picture, however, Ryan Seacrest looks less like the super cool MC we're used to and more like... an MC who's somewhat confused.
Maybe he's just daydreaming about on-again, off-again girlfriend Shana Wall. Who knows. All we do know is that this pic is a definite keeper.
Matt Richenthal is the Editor in Chief of TV Fanatic. Follow him on Twitter and on Google+.