ABC wants you to know that Grey's Anatomy is up for 11 Emmy Awards, but would prefer it if you didn't actually watch the broadcast.
Even with the breakout medical drama positioned to rake in the hardware at the August 27 gala, ABC will be broadcasting the immensely popular firm Pirates of the Caribbean when NBC hosts the awards ceremony.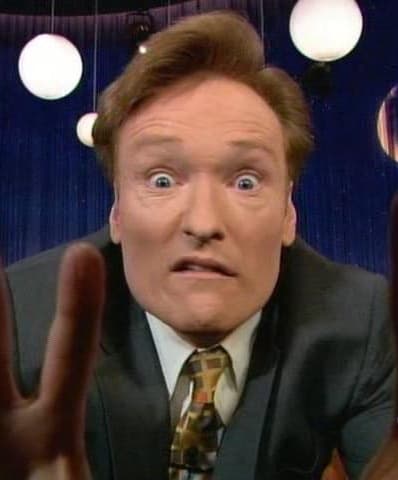 While this appears to be a perfectly logical move from ABC's standpoint -- regardless of what shows are up for awards, TV is still a business, and you don't necessarily want people watching other networks -- NBC Late Night host Conan O'Brien (left) called the move by ABC a slap in the face of Grey's.
"It just isn't done. ABC is pretty much saying, 'No one watch the Emmys! Screw you, Grey's Anatomy,'" O'Brien told TV Guide, adding that he guesses "[ABC Entertainment President Stephen] McPherson is already regretting what he's done."
Personally, the Insider hopes that Grey's Anatomy wins as many awards as it can on August 27. Despite being up for 11, it can only take home 9, as two categories have multiple Grey nominations (Supporting Actress nominees Chandra Wilson and Sandra Oh will compete against each other, while Shonda Rhimes and Krista Vernoff are both up for top writing honors).
Still, it's hard to see why ABC wouldn't want to get its own slice of the ratings pie at any time. Isn't that what TV is all about? Come on, Conan. No one takes a knee... except during the Super Bowl, perhaps.
Steve Marsi is the Managing Editor of TV Fanatic. Follow him on Google+ or email him here.