The Emmy Awards will be handed out this Sunday and TV's best will be on hand to compete for top honors. Grey's Anatomy is up for 11 of them, one of which is Outstanding Drama Series. According to our recent poll, many fans believe it's got a pretty good shot. But then again, there's probably just a little bias involved in those figures.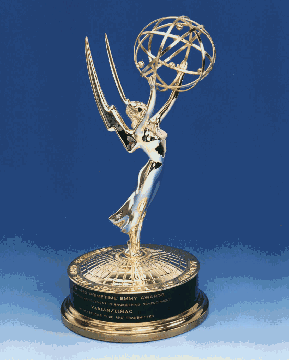 In a slightly more objective breakdown,
Newsday
polled its five-person "Review Crew" to find out their picks for TV's top drama and comedy. Among these critics,
Grey's Anatomy
fell short of the 94 percent it's currently getting in the Insider's fan poll, but still got the Best Drama nod from two of the five.
Sure, these aren't voting TV critics, just like the rest of us -- but it's cool just the same. Of the Best Drama nominees, Grey's Anatomy picked up two of the panel's five votes, while The West Wing, The Sopranos and 24 each got one. In the comedy department, three of the five chose The Office. One person opted for Arrested Development, and another for Curb Your Enthusiasm.
Of Grey's Anatomy, Review Crew member Catherine Dunbar, 22, of Floral Park, N.Y., perhaps said it best: "Most guys will probably call this a 'chick pick' (seeming as though characters named 'McDreamy' and an irresistible emo soundtrack don't really appeal to them) and vote for 24 or The Sopranos instead. But I am a chick. And Grey's is awesome. So there."
Steve Marsi is the Managing Editor of TV Fanatic. Follow him on Google+ or email him here.