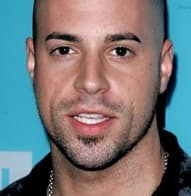 Rocker
Chris Daughtry
may not have won
American Idol
, but his presence on the show made a lasting impression. The North Carolina product has topped AOL's 2006 "TV's Top 5! Viewer Awards."
According to the blogging wizards at TMZ.com, Daughtry's shockingly early elimination from American Idol -- despite being favored to top Katharine McPhee, Elliott Yamin and eventual winner Taylor Hicks, he finished in fourth place -- ranked as the fan pick for the best moment of the past TV season. Probably because of the shock value, not because Chris lost!
The TV's Top 5! recognizes the most talked about memorable 2006 TV moments in categories like best Trainwreck Moment and Best Steamy Smooches. Fans voted online for their favorite nominated clips.
Chris, who is working on his debut album with numerous collaborators, and whose star status has risen ever since his ouster from Idol, is probably over it by now. Other winners include Jennifer Garner accidentally admitting the sex of her baby on The Tonight Show with Jay Leno for Best Celeb Did What?! Moment and the kiss between Derek and Meredith on Grey's Anatomy for Best Too Close for Comfort Moment.
Matt Richenthal is the Editor in Chief of TV Fanatic. Follow him on Twitter and on Google+.